Why Instagram Reels are so important and how to make a reel on Instagram in 2021?
Introducing Instagram Reels: a new way to record 15 to 30-second clips set to music on Instagram.
If Instagram Reels sounds a little familiar, it may be because of the new Reels tab that's taking center stage on the Instagram navigation bar. Plus, almost everyone is comparing Instagram Reels to TikTok!
So what is Instagram Reels, and how can you use them in your marketing strategy? Find out how to make a reel on Instagram.
What are Instagram Reels?
Reels are Instagram's newest video feature that allows you to record and edit short videos up 30 seconds inside the app. Currently, you can add music, effects, captions, stickers (non-interactive), and drawings. Note:  Not every account has music yet.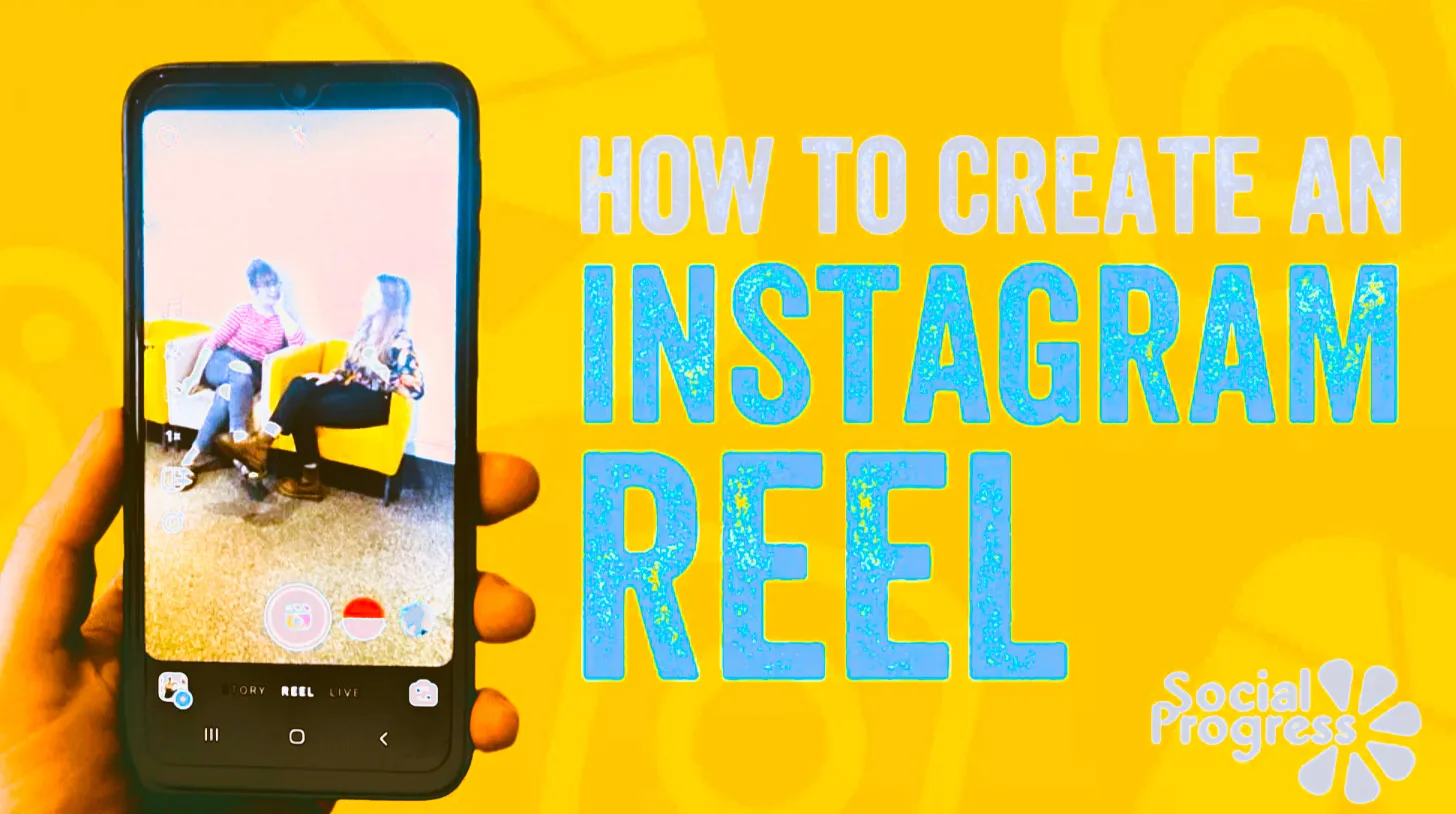 Similar to TikTok, Instagram users can record and edit together 15 to 30-second video clips set to music and share them to their Stories, Explore Feed, and the Reels tab on a user's profile.
Why Should You Create Instagram Reels?
If Instagram creates it, you need to use it.
Instagram is pushing out quality Reels content, making it the perfect chance for your ideal audience to find and follow you.
Reels presents a huge opportunity to go viral and increase your brand awareness. Here's the comparison:
Stories disappear after 24 hours. Highlights are difficult to navigate.
Posts attain their maximum viewer reach usually within approximately 24 hours.
But reels are continually discoverable for weeks based on popularity.
Like IGTV they are stored in a visual library easily accessible from everyone's home page.
People are moving faster and faster. People's attention spans are shorter than ever. Reels has a high entertainment value and quick delivery, making them easy and exciting to consume.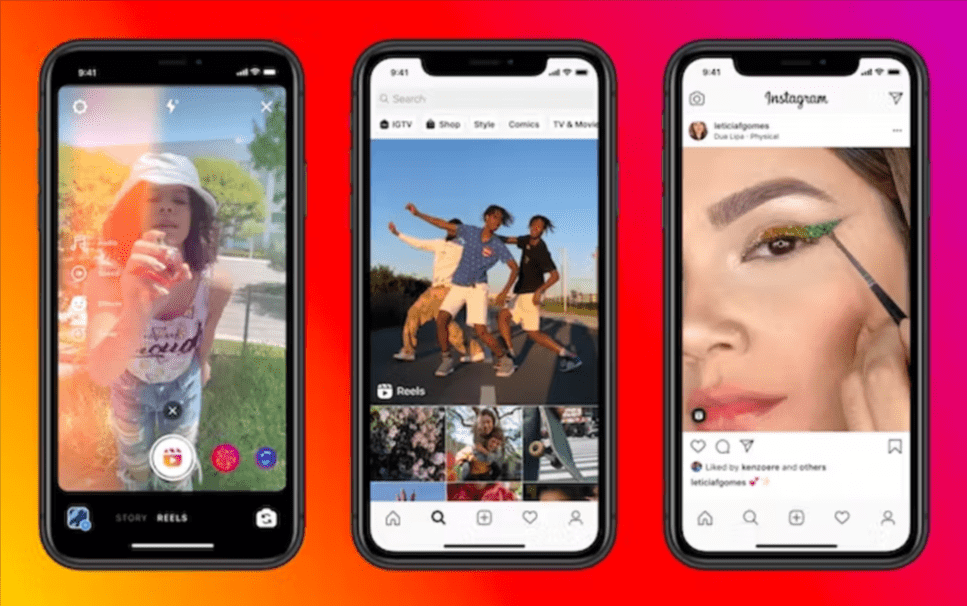 How to make a new Instagram Reel 
1. Start the Instagram app on your iPhone or Android device.
2. Tap the camera icon at the top left of the screen.
3. At the bottom of the screen, tap "Reels," to the right of "Live" and "Story." If you don't see the "Reels" option, update your app to the latest version in the app store.
4. Check out the wide assortment of effects available on the left side of the screen. For example, tap the "Audio" button to choose a song to use as your soundtrack for the Reel. After selecting a song, you can pick the part of the song you want to use (remember, Reels can be no more than 15 seconds). You can also add visual effects, change the playback speed of a clip, and more.
5. Record your clip. There are three ways to record:
Tap and hold the "Record" button. When you release the button, recording stops.
Tap the "Record" button. If you tap and release the button quickly, it'll continue to record – tap again to stop recording.
Tap the Timer button on the left side of the screen and choose how long to record, then tap "Set Timer." When you tap the "Record" button, you'll see a countdown and then the app will record for the time you specified.
6. You can record your clip in segments until you've used up your entire 15 seconds.
7. Tap the right arrow to preview your video. If you're happy with the result, tap the right arrow again.
8. On the "Share" page, enter a caption and then tap "Share" to post it.
Video Tutorials:
1. How to make an Instagram Reel from video you've already recorded Using Canva
You don't need to create a new, original video every time to publish a Reel. If you already have video on your phone, you can easily convert it to a Reel and publish it.
2. How to create a Reel with videos on your phone
Do you have some videos that you want to use for Instagram Reels and aren't sure how to do it? In this quick tutorial, I'm going to walk you through how to take your videos and make an Instagram Reel. It is super easy and super fun.
What's Next for Instagram Reels
So, what will Instagram Reels mean for brands and businesses on Instagram?
When Instagram launched Instagram Stories in 2016, there were 150 million users. Now, a mere four years later, over 500 million users use stories every day. If this is any indication, it looks like Instagram Reels has a bright future ahead.
It's a good idea to jump in early while competition is still low, especially since Instagram is giving extra prominence with the latest Reels tab on the Instagram homepage.
Influencers and brands are already starting to use Reels as a way to promote products — and we think this is only the beginning! Similar to TikTok, it's likely brands will jump on the opportunity to partner with influencers to create branded Instagram Reels, especially since Instagram has introduced branded content tags on Reels.
This update is a way for Instagram to ensure creators clearly disclose when they're creating branded content, increasing transparency, and making it easier for creators and brands to create, share, and amplify branded content.
Instagram Reels may also be another way for brands and businesses to better understand their Instagram community even further. Currently, the only analytics available for Reels are view count, likes, and comments.
But, just like on TikTok and Instagram Stories, we expect there to be in-depth analytics for Instagram Reels in the future.
And, while we aren't sure how the Instagram Reels algorithm works just yet, it's a good idea to use hashtags and descriptive captions to let Instagram know what you're talking about.
Whatever your brand or business, there's a creative opportunity waiting for you.
What do you think the future of Instagram Reels will be? Join the conversation over on our Instagram profile!